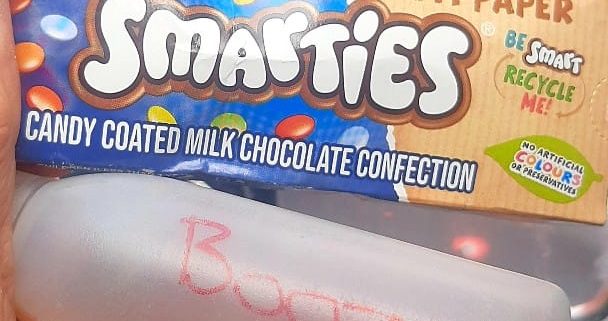 My latest flip around the sun puts me at 53 years young. I don't look a day older 😜
The usual morning routine but this time, I made a big helping of 🥓🍳.
It's also the only time I have to use dishwashing liquid and a scourer to clean the pots. All other meals are rehydrated in the Forever Fresh silicone bag and eaten with a silicone spoon. These get a quick dip in the ocean, and that's it. Clean as a whistle.
On one of the many crossings, I remember taking a yacht to its new owners overseas. We cover almost every surface inside in plastic to prevent any scratches or stains. The stainless steel sink and stove are not used, so they're brand new on the other side. The washing up is done on the transom with a shallow square plastic bucket using seawater.
On this occasion, we had just departed St Helena Island, and it was Doc's turn to do the washing up. He had finished washing the crockery and tossed the dirty dishwater over the side without thinking. Unfortunately, the cutlery was still in the bucket under the dirty water.🍴 😜
On Osiyeza, I tie the spoon and bag with a cord and attach them to my wrist so they can't disappear over the side. Once bitten, twice shy. See, I learn from other's mistakes as well.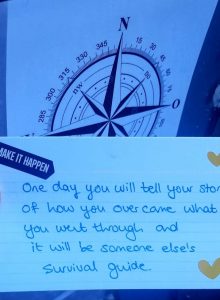 After breakfast, the SMS's started to come in from the hard-working shore team. Albert had set out my instructions clearly over three or four messages.
The unit actually did have a hard reset button hidden under the cover of the sim card. So I need a paper clip or similar to push the reset button. Why would there be something like that on board? Would you believe it? In my USB cable bag, one was purposely added for removing my SIM card so I could exchange it for a Brazillian one. 👍 Lucky
I had to do several things in the correct sequence and log in to the unit using its Wi-Fi. I found it a bit of a struggle and possibly a hit-and-miss on my side, but the green light eventually changed to BLUE, meaning it was connected to a satellite. 🛰
Then the WhatsApp messages started to pour in on my phone. It was like music to my ears. It took me at least an hour to go through all of them and respond.
Blue lights usually have a negative connotation in my mind. Like our ever-important politicians in their blue light brigades, I can tell you that this little blue light has brought much joy to the team. 💙
The sunset was a spectacular round-up of a wonderful day. After a lasagne dinner, I got to blow out a candle 🕯, sipped on some soetwyn and ate a box of chocolate smarties for dessert. I even impressed myself and ate them one at a time. They were still finished way too soon.
New moon tonight. There is a lot of cloud cover, meaning it's as dark as possible. I think I saw disco lights??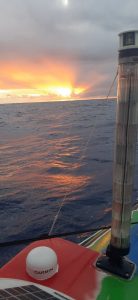 THANK YOU FOR ALL THE BIRTHDAY MESSAGES. 🙏
The best gift was to get back online.🎁
Now the next 30 odd days are not wasted, and I can still do some fundraising to get 70 smiles for the little ones via Operation Smile South Africa. 
Money raised for Operation Smile: R208575
No of new smiles: 38
To donate, please click
here.
https://www.richardkohler.co.za/wp-content/uploads/2023/01/WhatsApp-Image-2023-01-23-at-08.59.32.jpg
947
608
carmen
https://www.richardkohler.co.za/wp-content/uploads/2020/06/RK-Logo-WHite-Site-300x227.png
carmen
2023-01-23 07:44:10
2023-01-23 07:44:10
Day 35: Happy birthday to me