Ocean X is Richard Kohler's odyssey and later this year he will set off from Cape Town in an eight-metre paddling torpedo across the Southern Atlantic Ocean to Salvador in Brazil, entirely unsupported whilst raising funds for his charity, Operation Smile.
The remarkable aspect of this journey into the unknown is the vessel that will carry Richard along the way in achieving his ultimate goal. An 8m paddling torpedo allows very little leeway to move around after 15 hours and 100km of paddling every day, and every single inch of space needs to be utilised for optimal performance and comfort.
Kayak design
"The design brief was to keep it as close to a traditional kayak but that it should include a sleeping area that can protect me from the uncompromising elements typical of being out at sea," says Richard. "The kayak is 8.5m long and 90cm at its maximum width. Considering an average shoulder width is around 50cm, it does not leave much room on the inside for me and my gear."
The cramped conditions are one of Richard's biggest challenges. Avoiding leg cramp and debilitating salt sores are daily requirements to ensure he remains at optimal levels to complete his heady task. While his arms are sure to feel the burn after 15 hours and 100km a day, his legs will need regular stretches, and possibly some water-kicks from time to time.
"I can't walk to get pressure off my butt, so if I get salt sores on my butt I will be in serious trouble," he explains. "While the sleeping compartment does not have enough headroom to sit upright, therefore there is a clear 'jet fighter canopy' that can accommodate my head when sitting. It will also give me better views of the world outside.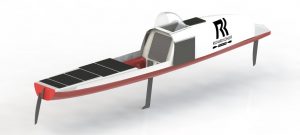 Power and water supply
From the outside there is a large array of solar panels with the two forward side panels that can lift upwards to present better solar absorption of the sun. Research indicates that having enough electrical power to make water is one of the highest priorities. In Richard's survival of this mammoth task that awaits him; water equals life.
The kayak is self-righting and has a knock-up rudder to minimise damage from hitting potential floating objects. It also has a short lifting keel for increased stability, and in the bow there is a retractable canard that will be extended when paddling in crosswinds to limit the bow being blown off course.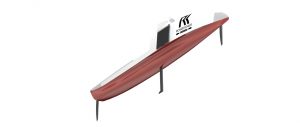 Non-visible features include a number of floodable/pumpable watertight compartments that can be used to increase stability, and when the weight is in the forward sleeping area the stern compartment can be filled to counter the extra weight forward.
The custom-made 8m paddling torpedo is designed by Uwe Jaspersen that will see Richard voyaging into the unknown in a kayak with a total weight of 380kg that includes gear, food and himself. "Uwe is behind the design, with input from myself based upon my requirements. I wanted to make sure it was as close to a kayak and as far away from a rowing boat as possible," Richard explains.
"The exact length is still to be determined based on sea trials – narrow overall width, and small cabin to rest in – or hide in if needs be. The cabin is basically a sleeping tube that I can crawl into, and there is only one place to sit upright."
It remains a stiff challenge nonetheless, but Richard Kohler certainly has the drive and determination to succeed in his endeavours. Having being attacked by a shark during his trip along the entire coastline of South Africa, nothing will stop this brave man from dipping his toes into the cold Atlantic Ocean yet again and raising money for Operation Smile.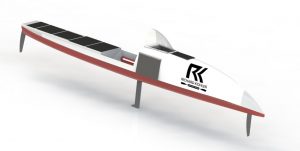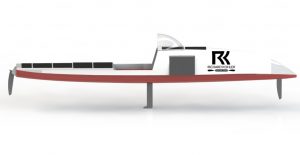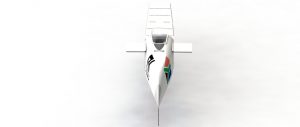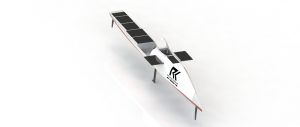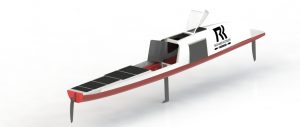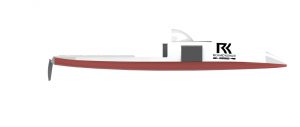 https://www.richardkohler.co.za/wp-content/uploads/2020/06/RK12-e1594387379776.jpg
270
600
richardkohler
https://www.richardkohler.co.za/wp-content/uploads/2020/06/RK-Logo-WHite-Site-300x227.png
richardkohler
2020-06-24 11:24:57
2020-08-07 08:00:22
Ocean X Craft Design