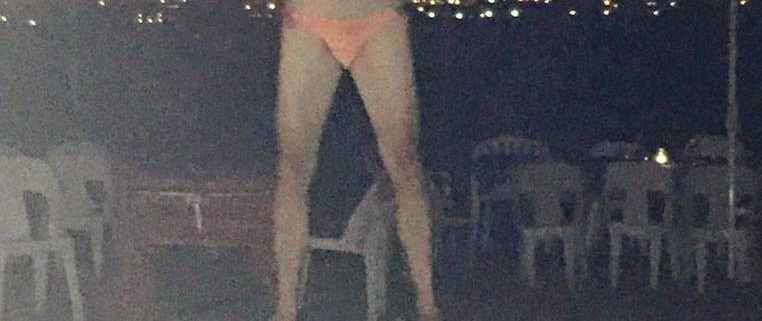 The excitement on Osiyeza is palpable. Freshwater usage has gone through the roof. The crew have started to scrub off two months' worth of grime. The air is filled with sweet perfume, manly musk deodorant, and the sink plug full of hair. Old Greybeard may be using his secret weapon and dabbing on a bit of Old Spice.
Nurse Honeydew has been trying on her bikinis 👙 but she says she looked better many years ago. After seeing pictures of the Carnival, she took a pair of scissors to her bikini and turned it into what I can only describe as dental floss.
Young Tighthead's eyes were out on stalks when he saw her in her Carnaval outfit on the aft sundeck, trying to get rid of the old tan lines.
Whenever I switch on the satellite connection, the two of them have about fifty pings each from their phones. I wonder if it's WhatsApp messages but more likely, it's that Tinder app.
The world's biggest street party is only a few days away, and the crew are more excited than a kid getting a new puppy.
I just had an early morning chat on Cape Talk radio with Lester again. I was pleased my hitchhiker's kept quiet for it. Shew, they are a noisy lot when another bird tries to land. I think there are seven sitting on the aft solar panel right now. I'll try to get some footage of them when daylight comes.
Two and a half days to go. ETA Sunday afternoon/evening Brazil time.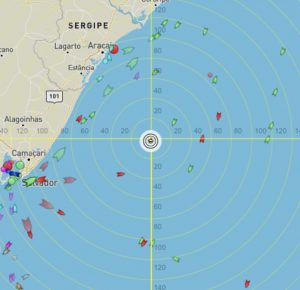 Coordinates: -12.387930° latitude -36.239300° longitude
Raised for Operation Smile: R409,773
New lifechanging smiles 75
Click here to donate
https://www.richardkohler.co.za/wp-content/uploads/2023/02/WhatsApp-Image-2023-02-17-at-09.35.25.jpg
960
762
carmen
https://www.richardkohler.co.za/wp-content/uploads/2020/06/RK-Logo-WHite-Site-300x227.png
carmen
2023-02-17 08:43:56
2023-02-17 08:44:16
Day 60: carnival is calling